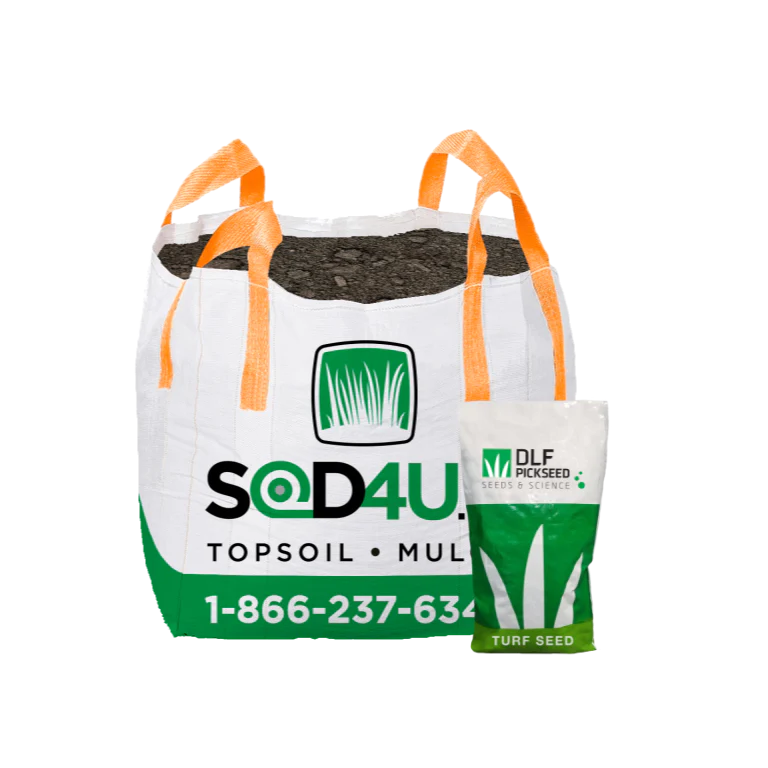 Buy 2+ and Save 15% On ALL Cubic Yard Bags
Buy 2 or More and Save 15% on ALL Cubic Yard Bags, plus Free Delivery!
Mix & Match
Includes our Best-Selling Top Dressing Kit
Free Delivery
This is an online-only special.
Shop Now
ALL Cubic Yard Bags - Buy One Get One 15% Off
All our Cubic Yard Bags are Buy One Get One 15% Off and include Free Delivery!
Shop Now
Our Services Go Beyond Sod
Commercial Services

We offer professional sod installation, hydroseeding and competitive wholesale pricing for our business-to-business customers.

Learn More

Residential Installs

Let our installation experts prepare and lay our premium sod for you and give you the incredible lawn you have been dreaming of.

Learn More

Shop Sod & More

Conveniently buy your sod, mulch, soil and more ONLINE. Available for next-day delivery in the GTA or convenient pickup in Queensville.

Shop Now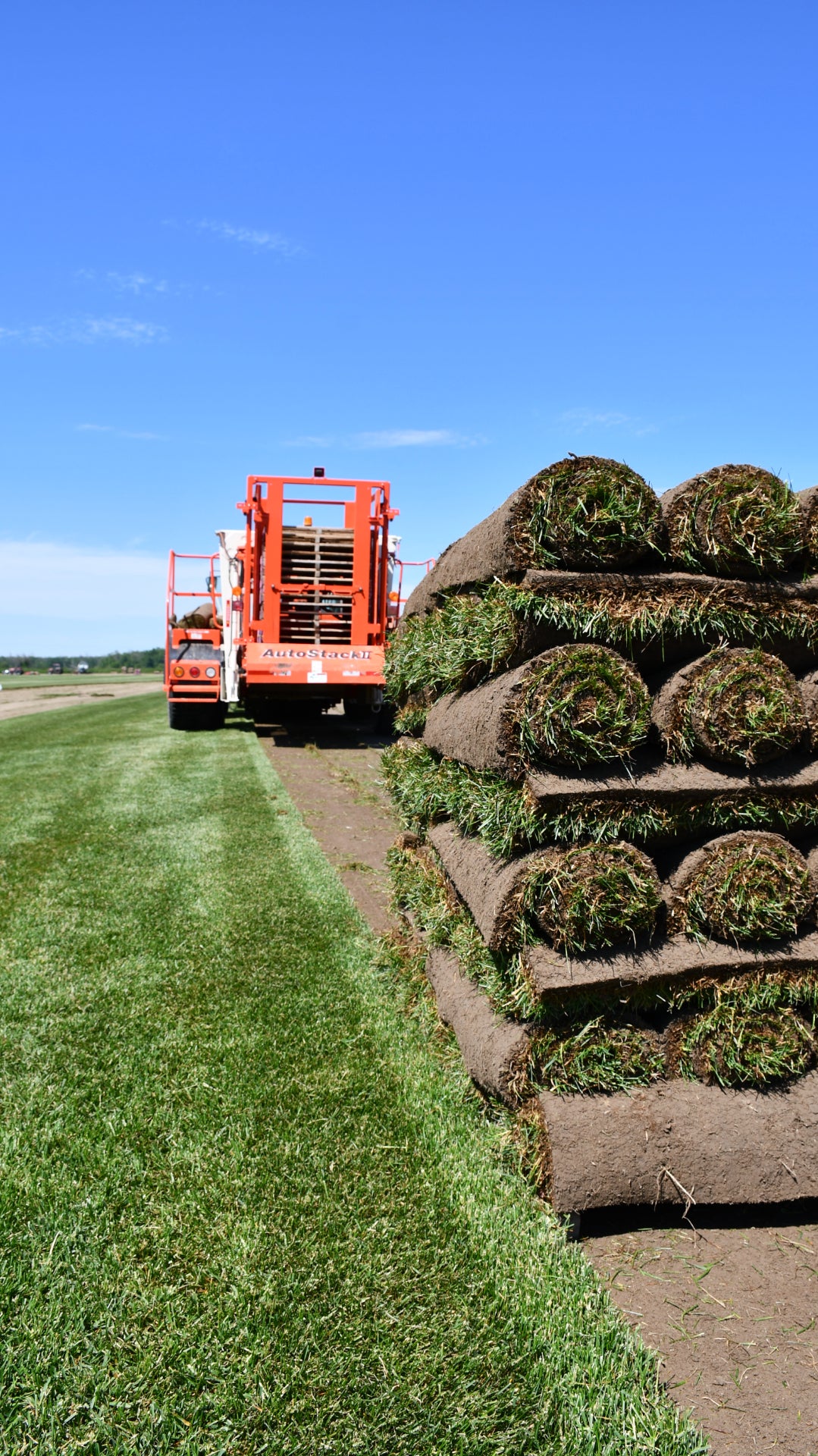 Farming since 1938
Welcome to Queensville Sod Farms
Our family has been supplying premium sod to residents and businesses across the GTA for close to seven decades. Family-run and small-town proud, we are all about providing the best-quality sod, landscape products and customer service you can find. Discover the difference 85 years of farming experience makes.
More About Us
A Beautiful Yard From Start to Finish
We provide all the products and materials you will need to achieve the lawn and yard of your dreams, including our famous Kentucky Bluegrass sod.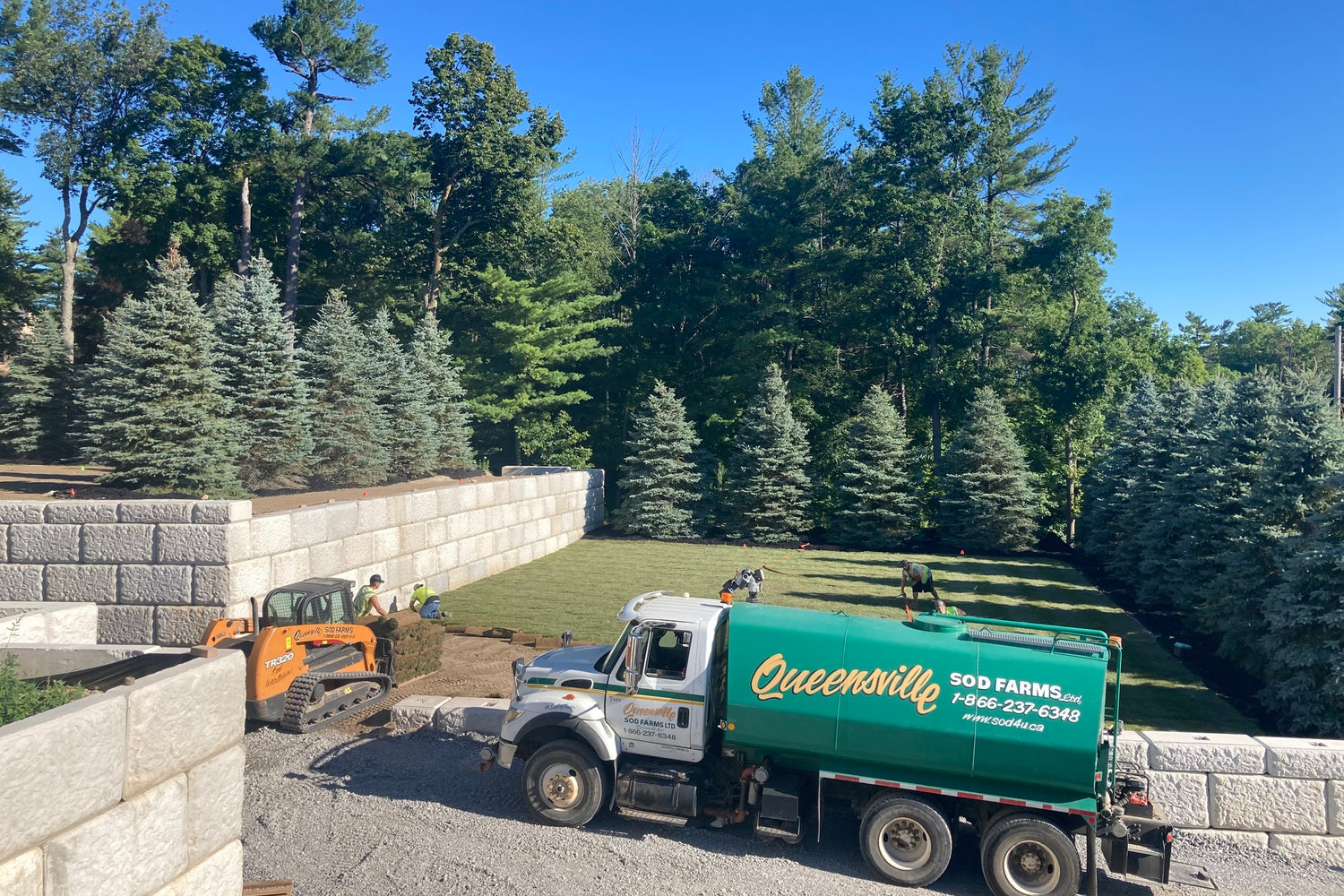 Let Us Help
Residential Sod Installation
Let our expert crew do all of the work for you from site prep to sod installation. Simply contact us today to arrange for your FREE in-person, at-home quote.
Book Quote Now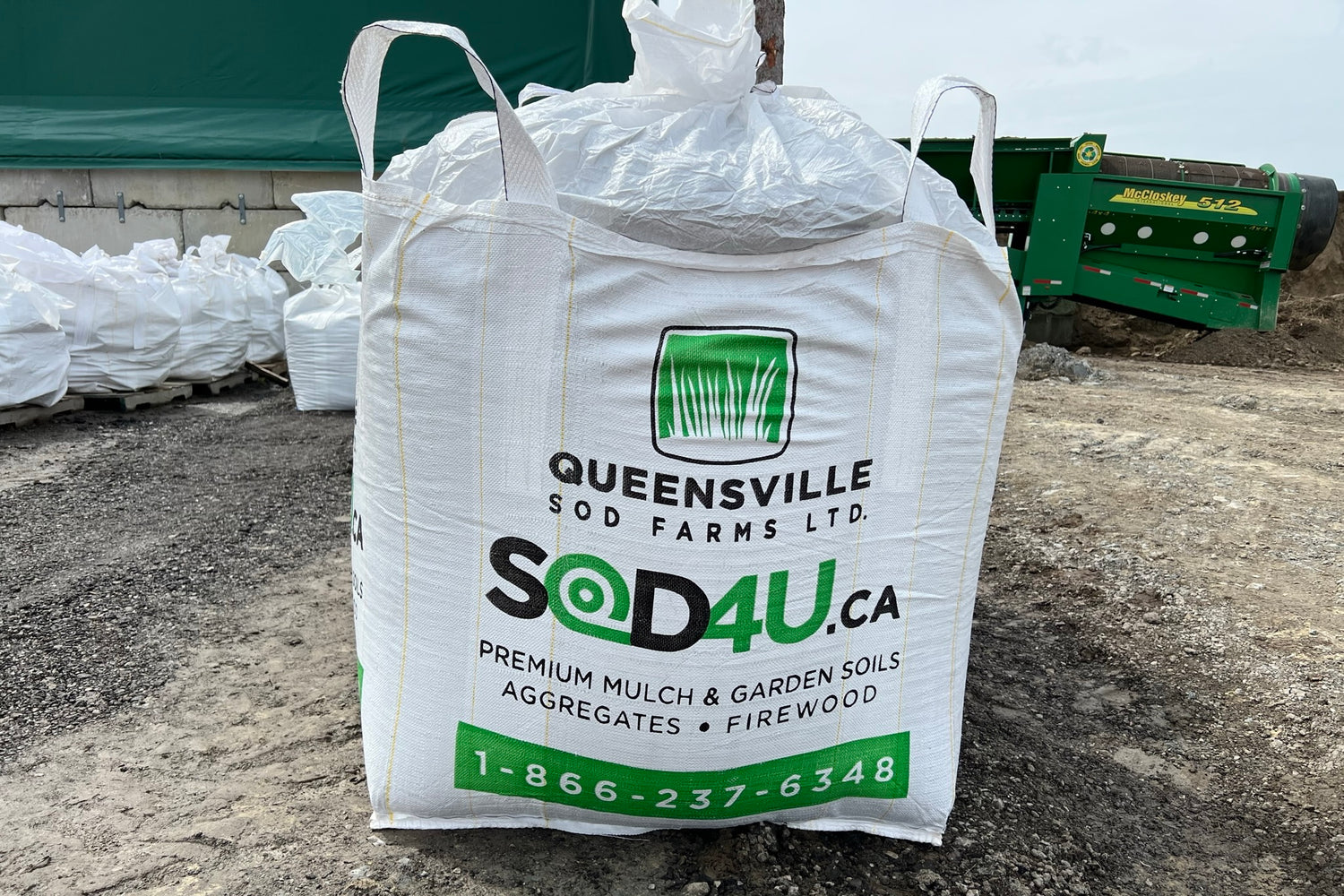 Quick and Easy
Product Delivery or Pick-Up
All of our products can be delivered right to your doorstep with next-day service or picked up at our Landscaping Supply Centre in Queensville, just minutes north of Newmarket. Our bulk products are always delivered in one-yard, no-mess bags to make things easy and stress-free on your end.
Shop Now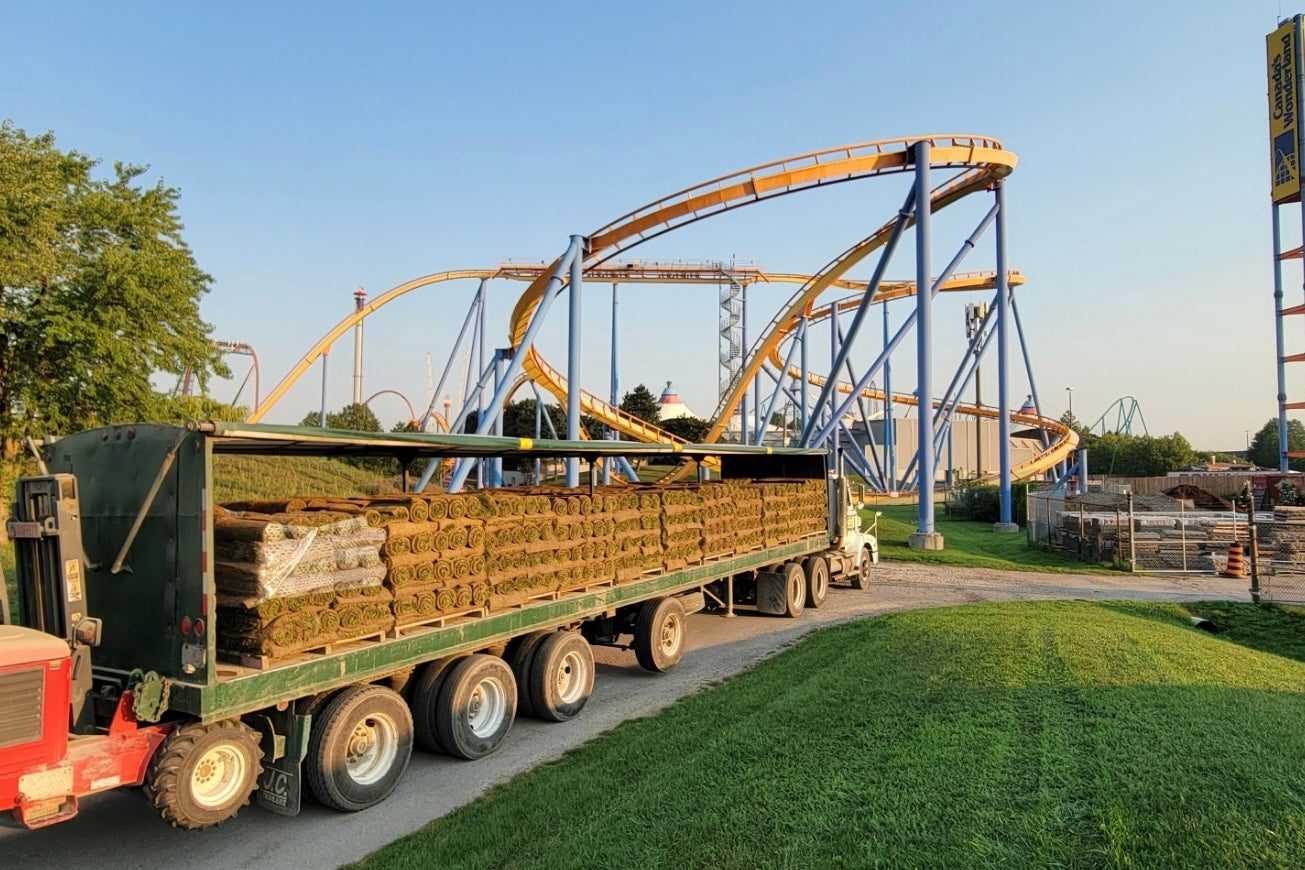 Professional & Efficient
Sod Installation & More For Our Commercial Clients
We can help your business property look incredible in no time at all. Our commercial services include professional site preparation, sod delivery, installation and water maintenance to ensure establishment; as well as hydroseeding application for expansive areas. These services are performed by our own Queensville Sod Farms crews (no middlemen or hidden fees), and we promise the best in customer service. We also offer competitive pricing on our sod, aggregates and all products for our wholesale business partners. To find out more about how we can help you and your business, click the button below to get a quote.
Contact Us
Follow Along on Social Media
Share information about your brand with your customers.