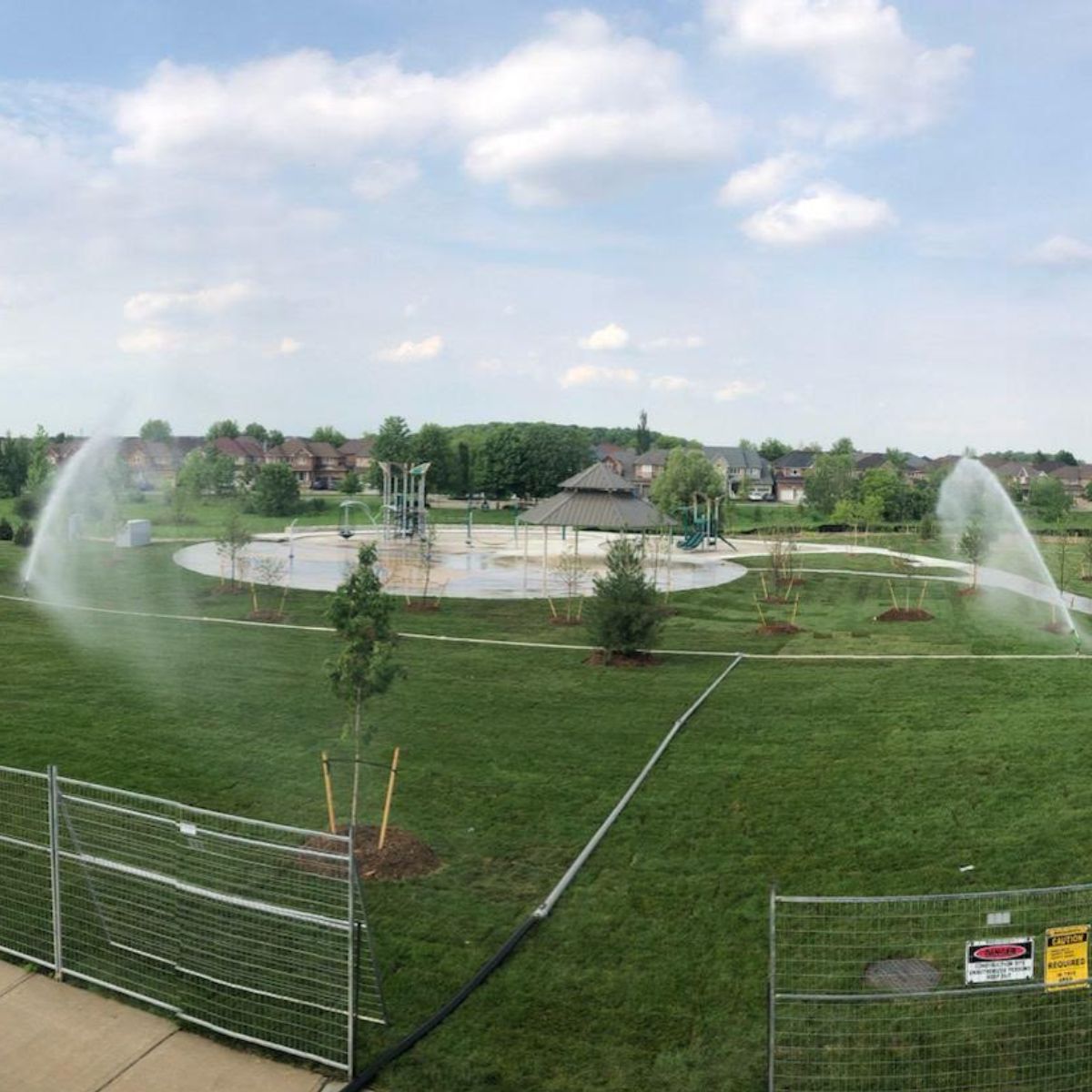 Commercial Services
Let's transform your project together.*
We have been proudly serving (and sodding) the Greater Toronto Area for more than 65 years, and it has been our absolute pleasure.
We have always taken pride in being able to offer professional sodding services to commercial spaces, as well as partnering with local contractors to offer strategic wholesale products and pricing of sod and other aggregate materials. Listed below are our four most popular commercial services. To learn more, please call us at: 905-478-2323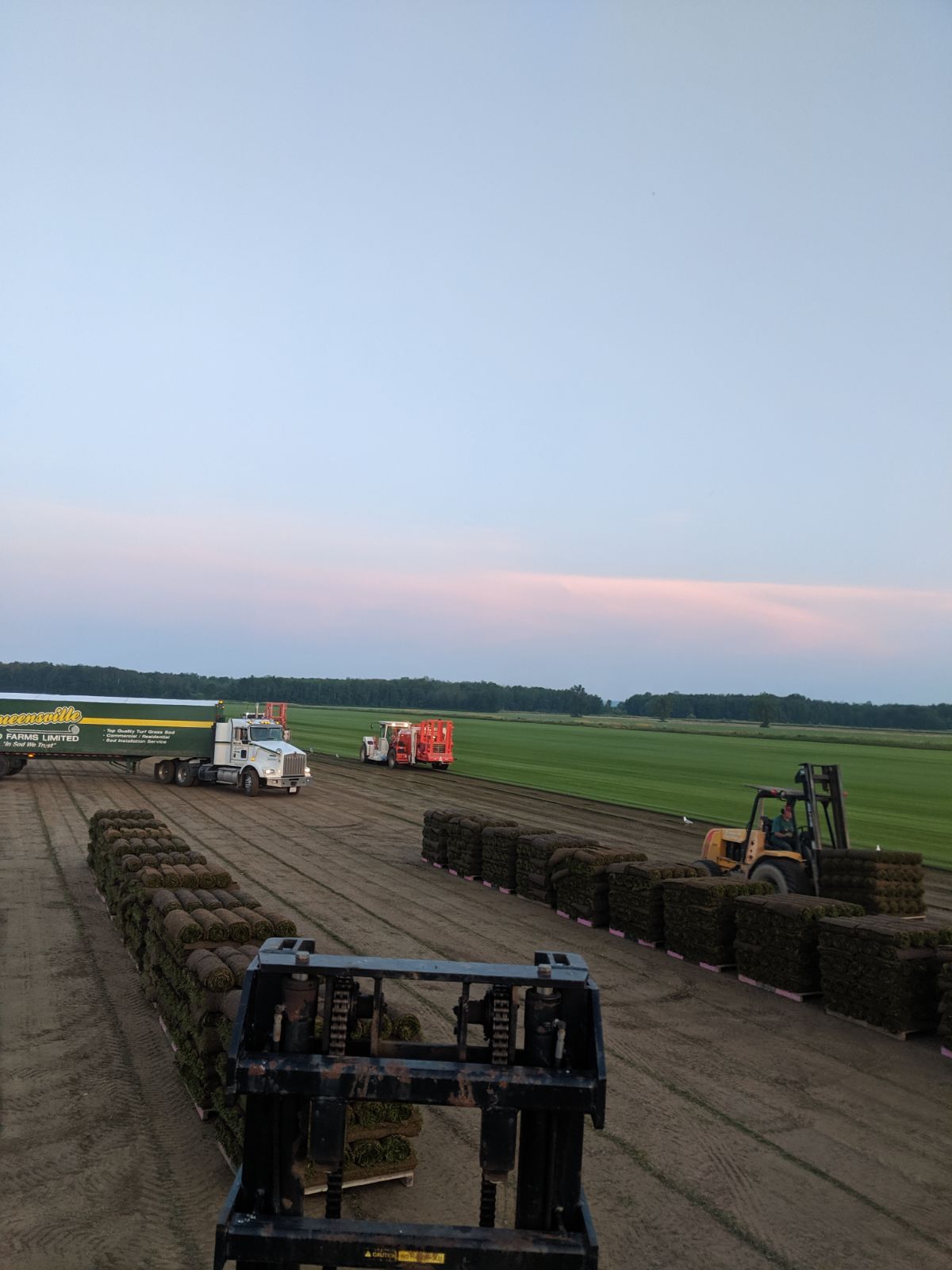 Wholesale Supply
Sod | Mulch | Aggregate | Seed | Fertilizer 
In our 85 years of farming, we have come to know many local contractors and business owners. Over the years, they have become loyal and valued friends and colleagues, and we know they rely on Queensville Sod Farms to provide premium products that make their job easier and possible, not to mention their customers happier. These relationships mean a lot to us, just like they did to our father and our grandfather before that. We offer competitive wholesale pricing on sodding, mulch, various types of aggregate, seed and fertilizer.  To learn more about our wholesale pricing program, please contact us at: INSERT PHONE.
Call Us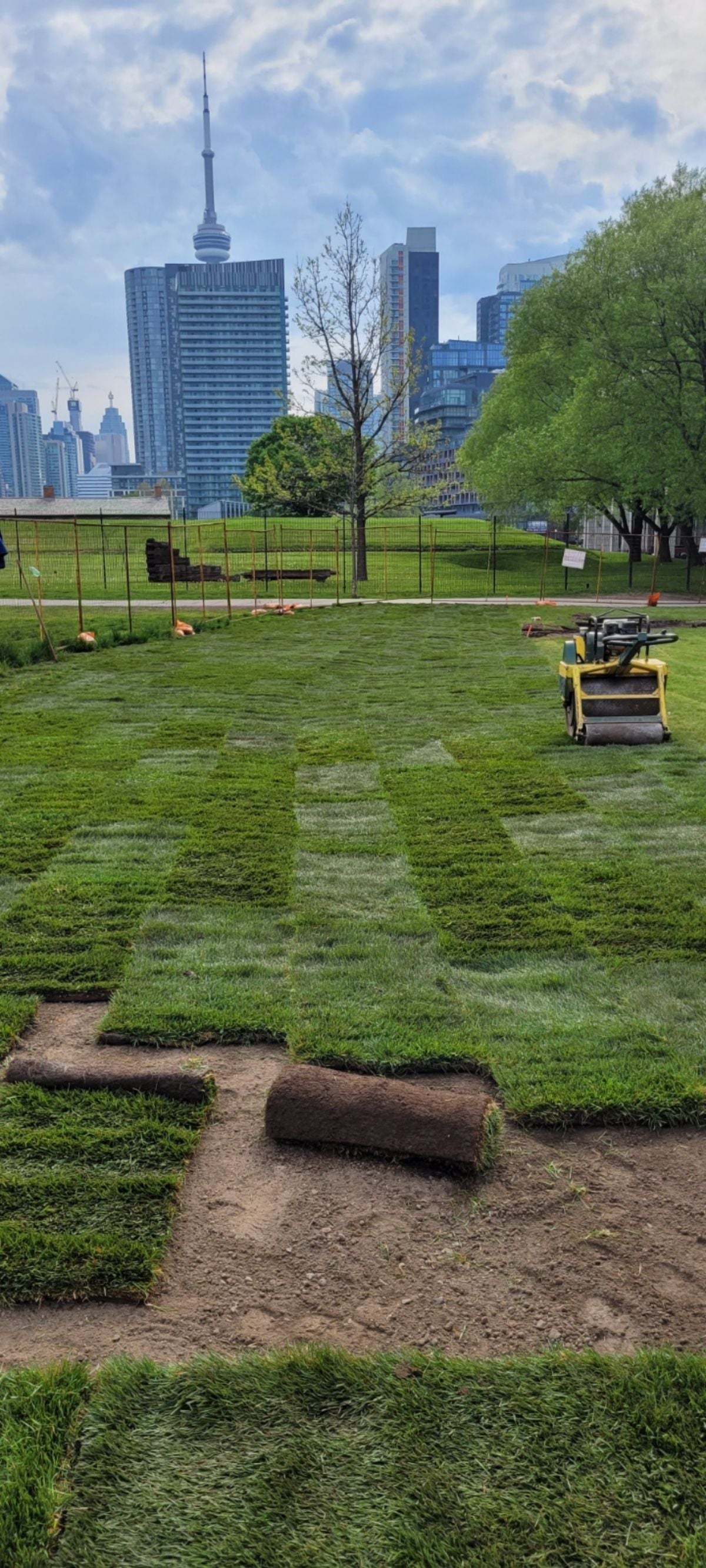 Professional Sodding (Sod Installation)
Site Prep | Deliver | Install | Water

We offer commercial sodding services to our customers across the Grater Toronto Area (GTA) and will prepare, deliver and professionally install beautiful and lush Kentucky Bluegrass to your sportsfield, park, commercial/Industrial property, roadside, or lawn. We take care of every single detail, from start to finish, so that you don't have to. All you need to know is at the end of your project, the job will be done right and your property will look incredible. For more information on commercial sodding, please email us.
Email Us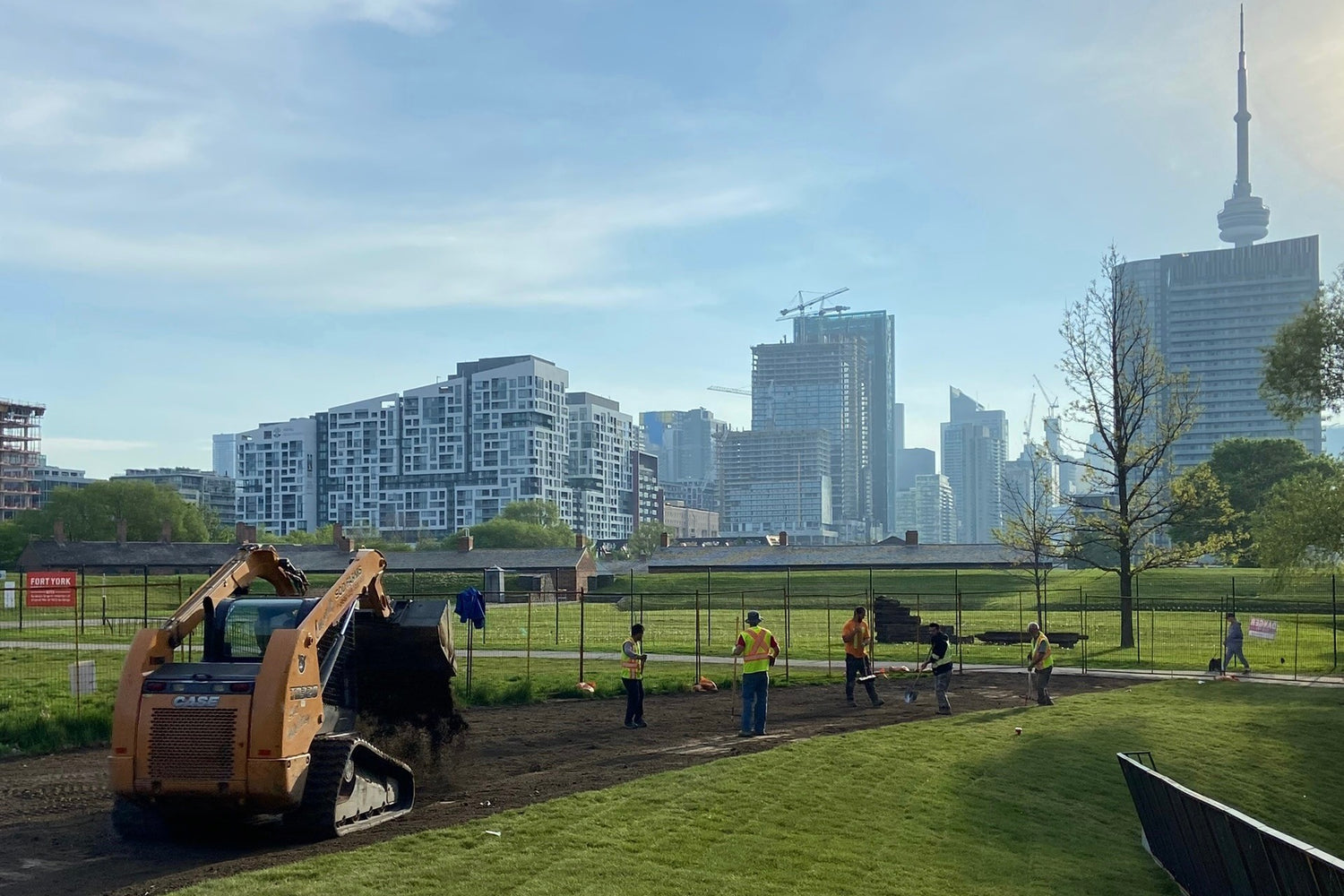 Site Preparation
Tilling | Grade Fixes | Top Soil | Soil Amendments
We like to make things easy for our customers and site preparation is one of the ways we help our commercial clients get ready for their large landscape projects. Examples of site preparation could include, taking a property from rough-grade ground to a finished and ready-for-sod surface, tilling the existing grade (level) of ground; importing, spreading and fine-grading topsoil; and the addition of soil amendments. For more information on our site preparation services, please call us at: INSERT.
Call Us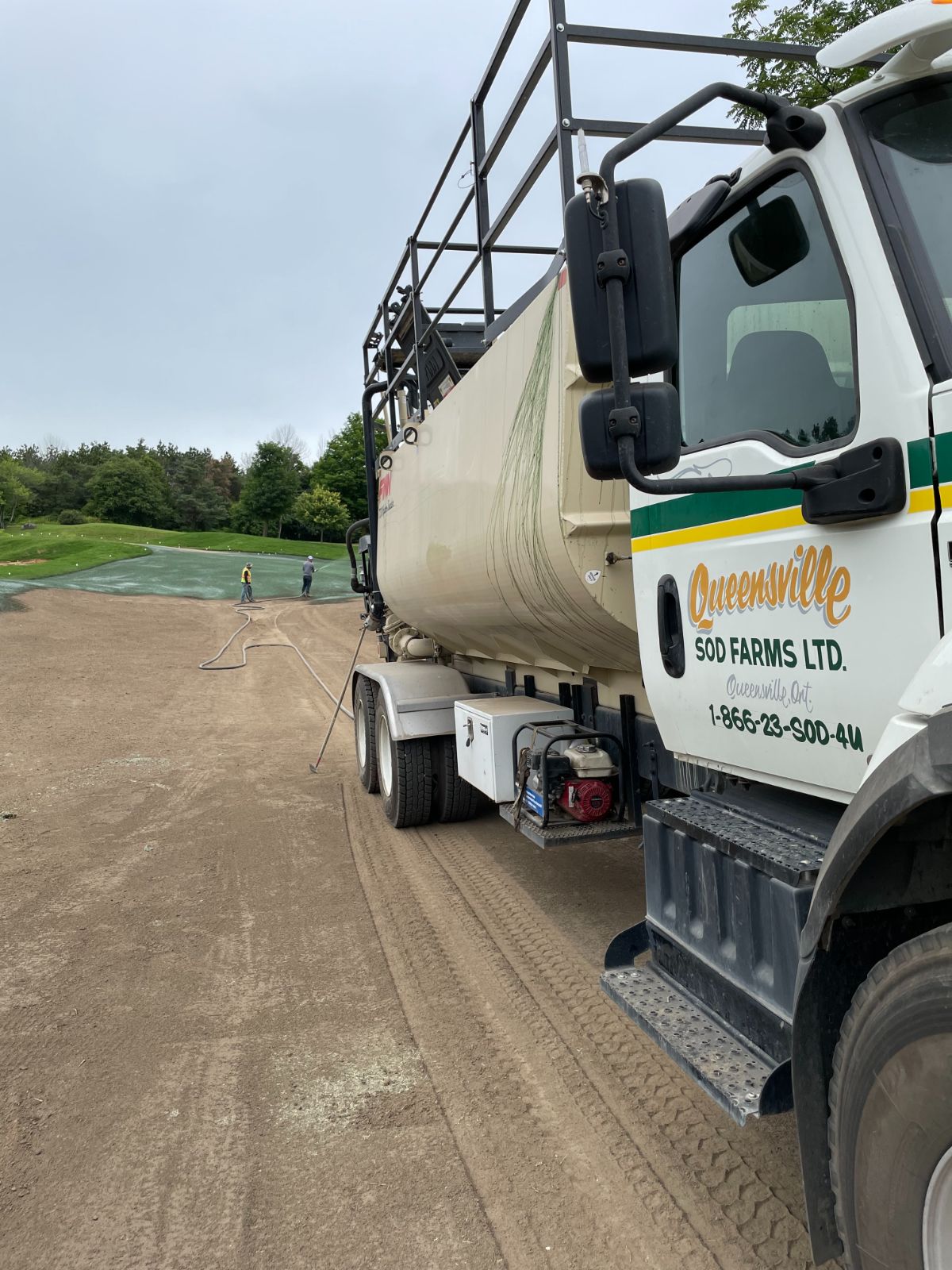 Hydroseeding
Ideal for large, expansive areas that need to be seeded quickly.

Hydroseeding is a technique that spreads a specialized grass mixture (made up of grass seed, fertilizer, mulch, soil amendments and water) over bare ground (ideal for vacant land, commercial spaces, parks, plazas, cemeteries, building sites, etc.). 
Hydroseeding is an alternative to sodding, particularly if you have a large, expansive area(s) that needs to be planted quickly and cost-effectively.
Our team of professionals can easily provide hydroseeding to your property. Contact us and learn more and/or get a quote.
Learn More
With farms throughout three regions of southern Ontario, and professional crews installing sod daily across the GTA, we are the leaders you can trust to complete your project.
Contact us today to get started.
Contact Us