Sod Rolls - Premium Kentucky Blue Grass
Regular price

Sale price

$4.25
FREE DELIVERY OVER 160 ROLLS
DELIVERY NOTE: We only deliver on orders over 20 rolls.
QUEENSVILLE SOD GUARANTEE*: We guarantee that our products are of the highest quality and are free from any defects at the time of delivery.
SKID DEPOSIT: Receive $30 back for each Skid returned.
Unsure how many rolls you need?
Click here for our Sod Calculator
Overview
Queensville Sod Farms Premium Kentucky Bluegrass sod will create a lush, green lawn in your residential and commercial landscaping projects. It is a high-quality turfgrass that is known for its fine texture, deep green color, and ability to form a dense, uniform sod. Kentucky Bluegrass is known for its ability to establish quickly and withstand heavy foot traffic, making it a popular choice for sports fields and other high-traffic areas.
Our Premium Kentucky Bluegrass sod is a durable, attractive, and low-maintenance option for creating a beautiful and functional lawn in a wide range of landscaping settings.
Please check our Sod Installation page for more information.
Delivery
Delivery availability may vary based on location, seasonality and trucking accessibility. This item will be delivered curbside due to weight restrictions. If possible, mark the drop-off spot with an X. The X can be made with anything from chalk, to tape. Once the order is made an associate will contact you within 24-48 hours to schedule the delivery.
1. Delivery Restriction

We only offer delivery on orders over 20 rolls. For any orders under 20 rolls you will need to pick-up at our Supply Centre at 21468A Leslie St, Queensville, ON
Share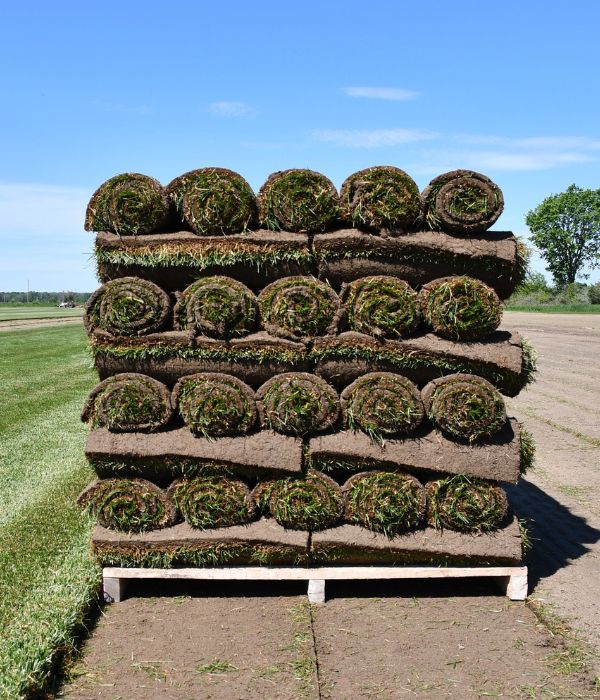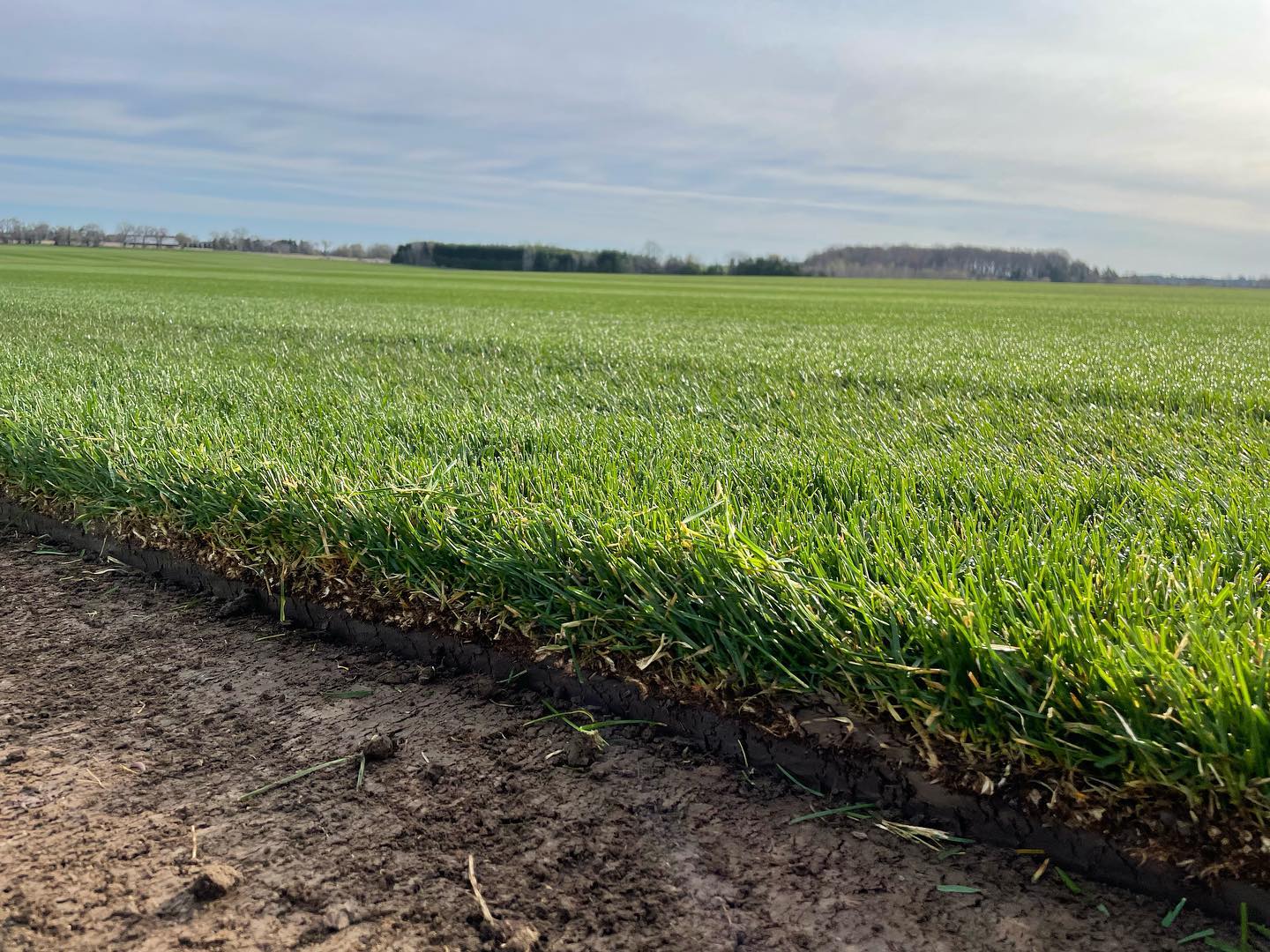 We've Got You Covered
Installation Services

Installation services for the busy homeowner

Sod Fresh Daily

Sod rolls harvested fresh daily from our local sod farms 

More to Offer

A wide range of landscaping materials

Contractors Welcome

Competitive wholesale pricing for contractors